Access to over 130 million auto parts – both new and recycled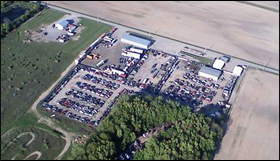 On-site inventory to match your needs – adjusted constantly using systems that update trends of in-demand parts
National network of other recyclers to insure quick access to any parts we don't stock
Conveniently located near Exit 161 on I-75 in Findlay, Ohio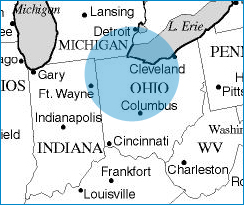 Dick's Auto Salvage delivers within about a 100-mile radius of Findlay – including the Columbus, Cleveland, Dayton, Detroit, and Fort Wayne areas.
We ship anywhere in the country outside this delivery area – from a door latch to a full engine.
Extended warranty options – 3, 6, 12, and 36-month parts warranties as well as an optional labor warranty.
Our return rate is less than 1/2 the industry average.
Treat yourself to our Rewards Program for frequent, loyal customers.
Contact us at 800-252-4712 to find your part today!