Findlay's First Choice for Comprehensive Roadside Assistance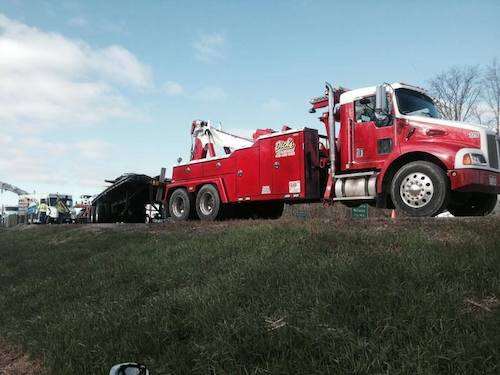 Car breakdowns can strike at any time, and their causes may not seem immediately apparent. Luckily, Dick's Towing has the tools and expert know-how to quickly diagnose your vehicle's mishaps and get you back on the road quickly and safely. Our staff is trained from start to finish to intuitively service your needs, focusing on customer service, and determining the permanent solutions for your vehicle's symptoms. We know our experienced staff and premium equipment will provide the exact right solutions for any of your vehicle's difficulties.
Our comprehensive training program guarantees you'll be serviced by staff who have the answers to any of your questions. Our"family attitude" helps us understand your situation and drives us to complete any job with high standards. We'll effectively troubleshoot and find solutions for any unknown problems under the hood of your car, no matter the make or model. Whether you need immediate towing or intensive repairs, we'll make it happen with a quick call.
24-Hour Vehicle Service That's a Phone Call Away
To ensure quick and efficient service, Dick's Towing staffs our phone lines 24 hours a day, seven days a week with dispatchers who know the Findlay area. We've served our local community for nearly 40 years and know the ins and outs of Findlay well enough to get you fast service anytime. Whether it's 2 pm or 2 am, one of our 45-vehicle fleet will make it out to any roadside breakdown within 30 minutes to start servicing your vehicle.

Full-Scale Roadside Services for Findlay Cars
Dick's Towing offers a wide variety of on-the-spot repairs and maintenance when it comes to our 24-hour roadside assistance. between our fully equipped service vehicles and our in-house maintenance facility, we know we have the resources to meet your vehicle's needs. Some of these premium services include:
Tire Replacement and Repair – As a national account for Bridgestone, Goodyear, and Michelin, we carry a huge line of tires and products from these premier brands, guaranteeing we can quickly and cleanly replace or fix any tire damages you incur on the road.
Preventative Maintenance Services – Our in-house service garage offers computer diagnostics for most engine manufacturers allowing us to quickly scan your vehicle's electrical system and pinpoint any future any hidden issues in your car and fix them before they become bigger, more expensive problems.
Lockouts and Jump-Starts – Don't let a dead battery or a lockout derail your day. We can arrive at your location in 30 minutes to quickly get your door opened and your engine running.
Heavy-Duty Towing and Recovery – No matter how stuck your car is or where it needs to be removed from, we maintain a diversity of tow trucks that are equipped to handle and pull a wide array of models from luxury cars to passenger vehicles.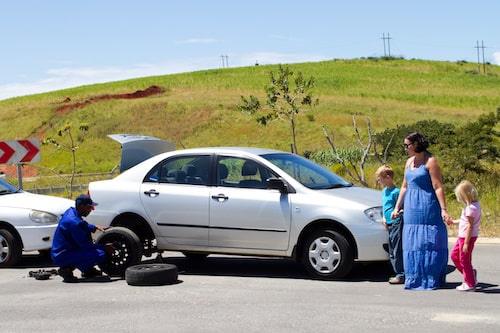 Locally-Owned and Operated for Findlay Service
We've been servicing the 50-mile radius of Findlay for nearly 40 years, and as a result, we've come to care for Findlay's residents like our own friends and family. We know Hancock County like the back of our hands and we know how to get to commuters or travelers in the fastest most effective ways possible with the best vehicle solutions in the area. Call us today for any of your roadside repair or service needs!