The Premier Towing Company for all of Findlay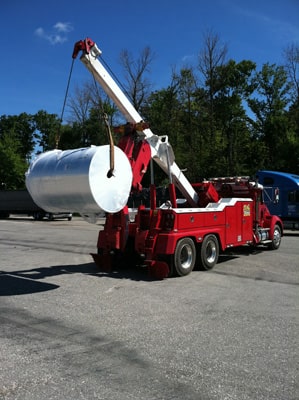 Dick's towing professionals are Findlay's first choice when it comes to any range of towing service emergencies. Since 1976 Dick's has served our local area with our customer-first, service-focused culture. Unlike other towing companies, we heavily focus on comprehensive fixes to our customers' problems by ensuring any call is handled with your needs at the forefront of our efforts. We are always available to answer your calls for assistance, and our technicians' extensive experience will ensure we can offer on-the-spot solutions.
Whether you're in need of immediate towing, car removal, or roadside repair, we have you covered. Each of our employees undergo a 90-day training program that ensures they know how to properly survey your vehicle upon arriving for a call and can help you with both immediate and preventative issues with your car.
Findlay's 24-Hour Emergency Tow Truck Assistance
Vehicle incidents can strike at any hour, so we're sure to staff our fleet of tow trucks and dedicated dispatch employees for 24 hours a day, seven days a week. Whether your vehicle's been wrecked or you need some immediate roadside repair in the middle of the night or early morning, our technicians are always on call and will arrive to help you within 30 minutes. We have dedicated, in-house phone answering at all hours to thoroughly understand your needs and offer fast and efficient towing.

Roadside Assistance With a Huge Range of Services
Our premier towing company offers a wide variety of on-the-spot repairs and maintenancing when it comes to 24-hour roadside assistance. Our technicians will diagnose any unknown problems that have forced you off the road and offer the best solutions possible. Some of our premier roadside services include:
Fuel Delivery – While not as major of an incident as having a wreck or an engine breakdown, if you have the misfortune to deplete your car's fuel on the drive, we'll quickly and happily bring you the type of gas you need at any hour of the day.
Lockouts and jump-starts – Getting locked out of your vehicle or having your battery unexpectedly die are two frustrating surprises that can derail your day. Give us a call, and we'll pop your locks and give you the jump you need to get back on the road quickly and safely.
Electrical system repair – Your car's electrical system is a major artery that powers your alternator, starter, and battery. Our expert technicians can quickly diagnose any issues with your electrical system upon arriving at the scene. We'll help determine the fastest and best-priced solution to your electrical problems and execute any repairs as efficiently as possible.
Tire replacement and repair – As a national account for Bridgestone, Goodyear, and Michelin, we carry a huge line of tires and products from these premier brands, guaranteeing we can quickly and cleanly replace or fix any tire damages you incur on the road.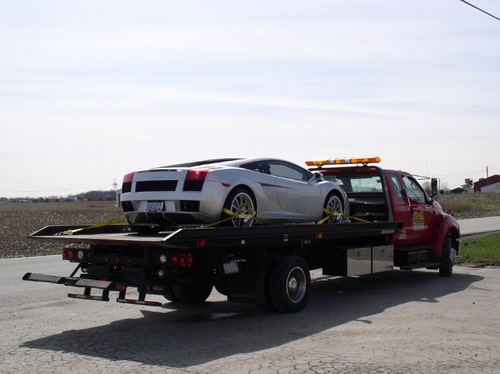 Findlay's Go-To Towing Company
For nearly 40 years, Dick's has served the immediate needs of the greater Findlay area with compassion for our neighbors and the professional and local knowledge to best suit the needs of these friends and families. We know Hancock County like the back of our hands, and we know how to get to commuters or travelers in the fastest, most effective ways possible with the best vehicle solutions in the area.