Mobile Truck Repair Near Me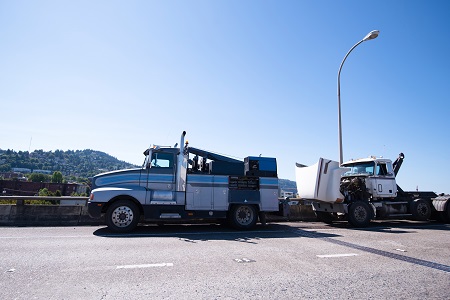 For over 50 years Ed's 24 Hour Service has operated in Hancock county, providing complete truck care and roadside assistance service for commercial vehicles and trucks. With a service area reach of 50 miles from our home base in Findlay, Ohio, our large fleet of vehicles and on-call dispatch staff means we can undertake the timely recovery and repair of any vehicle stuck in the Findlay area. Each member of our experienced team of technicians undertakes a 90-day training program, certifying them to provide accurate roadside assistance services. They are available all hours of the day in order to provide 24-hour commercial road service that will see you and yours returned to your happy destination. We handle issues such as:
Tire repair and replacement – As a national account for Bridgestone, Michelin, and Goodyear, we're equipped with a massive tire selection for commercial vehicles that can replace any blowouts or damaged tires. We also offer used tires, recapping, and mobile tire service for any of your tire-related needs.
Fuel delivery, lockout, and jump-starts – Minor obstacles strike at the worst times. Let us quickly solve these mishaps by delivering you fuel, battery restart, or lockout services on your larger vehicle. Our truck care and roadside assistance service will have you back to a smooth ride in no time.
Repair shop services – For damages and repairs that can't be performed at your roadside location, we can transport your commercial vehicle to our repair shop for more extensive projects. In addition to mechanical or oil change services, we also offer maintenance for everything from engine repair to electrical system services.
Specialized Transportation – From construction vehicles to large pieces of commercial equipment, our transportation trucks and expert experience in commercial towing service allows us to move any of your property with the safety and efficiency it deserves.
Heavy Duty Recovery Services
Ed's 24 Hour Service specializes in heavy duty towing. Our rotator can handle up to 75 tons, enough to properly extract any semi truck, construction or recreational vehicle in need of rescue. Once we have recovered your vehicle back on to the shoulder, we offer truck care and roadside assistance service to make sure your vehicle is ship-shape. We offer mobile repair solutions and emergency roadside assistance unmatched by any other professional service in the area. With our fleet services you can be sure you put your trust in Findlay's best towing service choice for the trucking industry. Contact us today if you are in need of heavy duty towing!
End Your Emergency Big Rig Towing Near Me Search with Us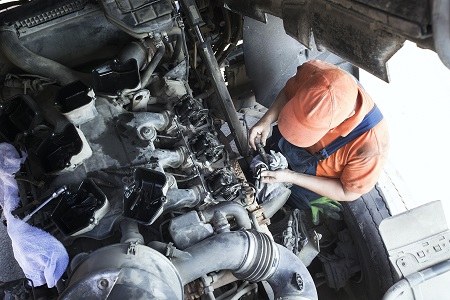 We're a locally owned and operated professional towing company that knows Findlay's roads in and out. We treat every customer with genuine care to help sustain the well-being of our local community. Hancock County has treated us well for the past 50 years that we've been providing emergency towing services and emergency roadside assistance. Our tow truck operators are also licensed to transport any vehicle across the lower continental United States, such as motorhome towing and RV towing. Contact us today if you need emergency towing services to transport your vehicle across state lines or to the nearest truck care center. Our 24-hour commercial road service is no ploy, as roadside emergencies can strike at any time in the trucking industry. Give Ed's 24 Hour Service a call, no matter what time.
24 Hour Commercial Roadside Assistance Repair
In addition to our technicians receiving certification for heavy duty towing service, they also are certified and capable mobile truck repair service mechanics. They have the technical expertise necessary to diagnose and provide effective repair solutions for your vehicle by the road. Our vehicles are equipped with an extensive truck inventory of tools and materiel to help put your big rig back on the road. Is your commercial vehicle in need of emergency roadside assistance? We have you covered, all 24 hours. If we can't repair your vehicle roadside, then we will transport your vehicle to our own automotive repair shop where the experienced technicians of Ed's 24 Hour Service can handle all your needs in a quick and precise manner. Contact Ed's today and have your truck serviced by the experienced team at our truck care center.